Meet The Team
The team behind Riley Higgins & Associates LLC is made up of qualified financial professionals who are passionate about helping individuals and families achieve their ideal retirements.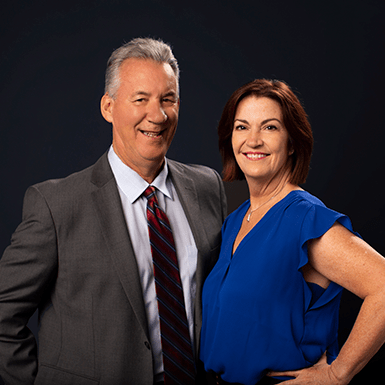 Bridget Riley, CEPA and Frank Higgins
Investment Advisor Representatives
Bridget Riley and Frank Higgins are dedicated leaders and fiduciaries in the retirement planning arena, helping clients live out their financial dreams for more than 20 years. Together, they assist pre-retirees and retirees with eliminating two major concerns: outliving their money and reducing their tax liability.
Bridget and Frank are passionate about helping others design financial futures to match their desired lifestyles. They serve individuals and families throughout Maricopa County, Arizona, with their insurance and asset-management needs.
Bridget is an Investment Advisor Representative and has extensive experience with qualified pension plans, 401(k) plans and non-qualified plans. She is the co-author of the national best-selling book, "The Soul of Success," with Jack Canfield.
Frank is an Investment Advisor Representative, national speaker and co-author of the best-selling book, "Secure Your Retirement Dreams with Safer Money."
Away from the office, Bridget and Frank spend quality time with their three children and two grandchildren. Frank also enjoys golf while Bridget enjoys cooking and caring for her horses.
Ready to Take The Next Step?
For more information about any of our products and services, schedule a meeting today.